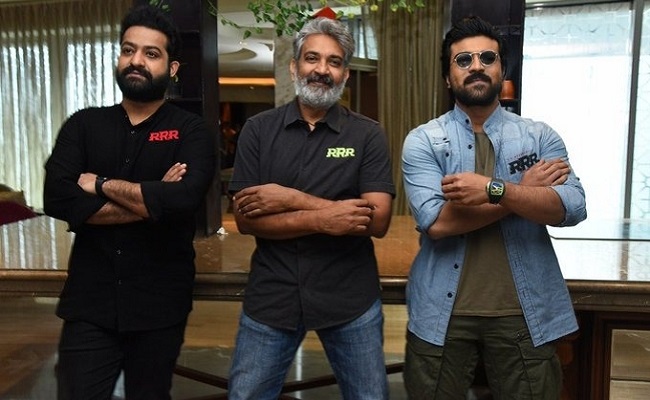 A video went viral recently. It consisted of a byte of plain-speaking lawyer Dileep Sunkara. A section of the society in the Telugu land propagates their ideology in the name of the greater good, promotes their caste leaders as universal leaders, and projects pygmies of talent as giant intellectuals. Dileep Sunkara elucidated their tactics in the video byte.
He also explained how they bring down the people of their rivals by throwing mud at them.
The method of "RRR" being projected to win the Oscar award reminds us of Dileep Sunkara's video. Since the film debuted on Netflix and received favorable reviews from international critics, the group saw the opportunity to promote it for the Oscars. The way the film is being trended every day on Twitter and creating hashtags by prompting fans, it is clear that the section is determined to put the film in the race for Oscars.
Even petitions have been put on Change.org demanding the Indian jury to send the film to the Oscars. The PR team is going extra length by tweeting and retweeting and posting articles. The section has clout in the USA. So, the developments suggest that the film eventually would be sent to the Oscars.
Every other day we see the articles and trending topics of #NTRGoesGlobal, #OscarforNTR, and #OscarforKeeravani. Just to avoid the one-sided campaign, occasionally they trend Ram Charan's name as well. Since Amit Shah met NTR and Vijayendra Prasad was nominated to Rajya Sabha, the team is using all the options to create hype around Oscar buzz.
"KGF 2" was a bigger hit than "RRR". But they stopped their publicity as soon as the film became a blockbuster and moved on with their work. But Rajamouli always seeks publicity. He is a master at getting publicity for his projects even when he's sitting at home and thinking about the story.
If the Oscar jury feels that the film merits a nomination, it will get it.
There is plenty of time for the Oscar jury to see the films that are sent for consideration. But the paid buzz that this section indulges is attracting severe criticism. A couple of international critics and national journalists wrote against this calculated promotion.