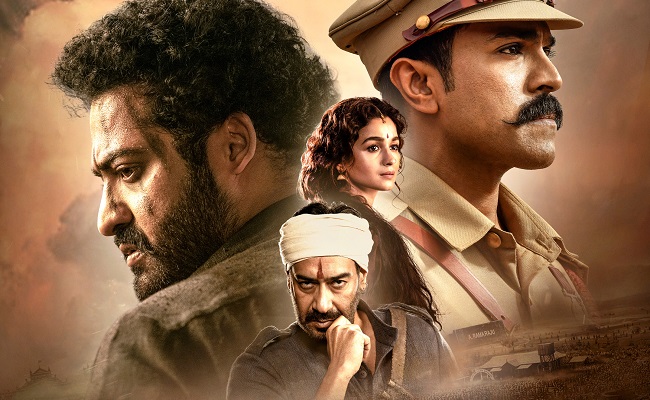 The biggest budget film 'RRR' which is supposed to hit the screens this month on January 7th was postponed in the last minute owing to the pandemic woes.
An interesting leak has come regarding the remunerations of key star cast in this film.
It is said that both Ram Charan and NTR were signed for Rs 75 Cr remuneration each. Out of which Rs 40 Cr is paid so far and the balance will be paid at the time of release.
Ajay Devgn is paid full amount of Rs 35 Cr for his cameo role and Alia Bhat a sum of Rs 9 Cr for a role which lasts for less than 20 minutes in the film.
Sources say that initially it was kept on paper that Danayya, the producer will make a sum of Rs 100 Cr profit and Rajamouli a Rs 200 Cr. But now, after series of postponements, Rajamouli is losing Rs 100 Cr and Danayya Rs 50 Cr.
Let us wish the film hits the screens as soon as possible and makes everyone happy.