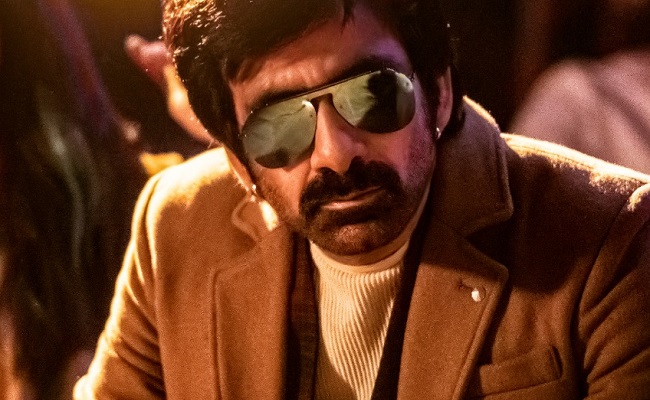 Khiladi is the film that is being made with Ravi Teja in the lead role. There is a big foreign schedule for this film. He took a break in between and completed the shoot of "Rama Rao On Duty" as well.
On the other hand he also started the film Dhamaka with Nakkina Trinadha Rao as the director. Peoples Media is producing the film and everything was completed in swift pace.
But what about Khiladi? The release date for Ramarao On Duty is also announced. Until the Dhamaka works gets completed, nothing moves with regard to Khiladi.
It is not so easy to complete the foreign schedule so easily in pandemic situation at various places. So, Khiladi will release only after the release of Dhamaka.
It looks that the film Khiladi may not release before the end of 2022. The dates of Ravi Teja are very tight at present.
Khiladi can be released only if he takes a break from his regular shoot and gets into the foreign song schedule.
We have to see how Ravi Teja adjusts the dates.