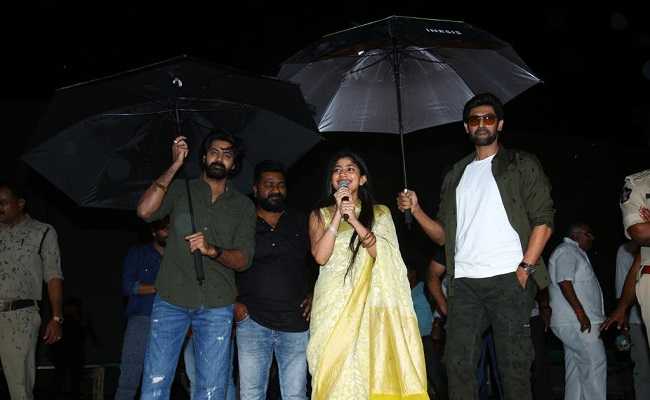 Rana Daggubati and Sai Pallavi's Virata Parvam trailer was launched at a grand event in Kurnool. The team planned a massive event but it went other way at the last minute.
Heavy rain and winds descended making entire arrangements go haywire. The entire event planning got changed.
But fans who attended in big numbers did not move and were chanting for Rana and Sai Pallavi.
The stars have decided not to disappoint them, took out the umbrellas, and addressed them. They profusely thanked the crowd of Kurnool for all their love.
After all the mayhem, the fans left happy seeing their favorite stars go extra mile to keep them happy.
Meanwhile, the trailer has got excellent response and is trending on YouTube.