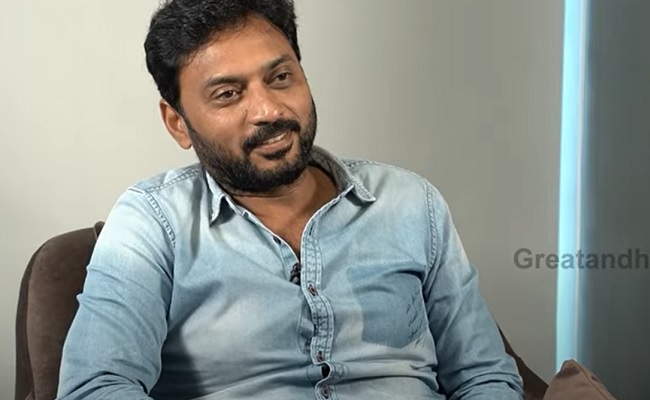 Writer Sarath Mandava who worked for many high budget entertainers is making his directorial debut in Telugu with Ravi Teja starrer Ramarao On Duty which is slated for release on 29th of this month.
The director in his exclusive interview with greatandhra.com informs Government On Duty was the initial title with the character name Ramarao in the middle of the logo.
"When I showed the title logo to cinematographer Sathyan Sooryan, he saw two titles in it. Then, we felt Ramarao On Duty would be the perfect title for the movie."
The film is an action thriller with lots of suspense elements. Sarath reveals the story takes place in 1995.
"The story revolves around a crime happens in 1995, when there was no accessibility of digital footprints, CCTV etc. It's a tedious task to enquire about the things around the crime. It's about missing people and their relationship with Ramarao. He keeps digging on the issue. How he succeeds in finding things forms the basic plotline."
The director assures the movie will have all the elements for fans.
"This movie is about a serious content, but told in a clean way. It has a total of 5 fights and 4 songs. We'll soon release the title song."
Sarath calls Ravi Teja as a phenomenal actor.
"The unique thing about Ravi Teja is he doesn't take much time to do his shots. He understands the nature of the scene, by the time he reads the scene paper."
The director condemns the reports of stalling the movie shoot couple of times. Watch the full interview here for many other interesting revelations.