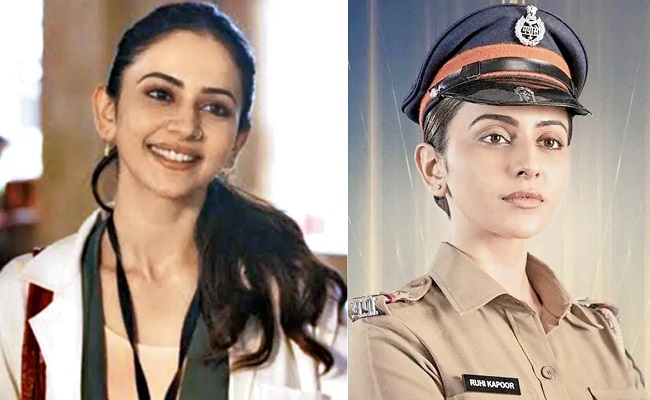 Rakul Preet is the most beautiful actress on Indian screen and she made her presence felt in a big way on the Telugu screen with many big commercial films. Now she seems to be working towards proving to be a method actress.
To play her role in the film Doctor G, she opted to observe a professional and behave like him.
An insider saya- "Rakul learnt how to handle medical instruments and behave like a doctor from a trained medical student to convincingly play her part in the medical campus comedy".
Similarly, to play the role of a cop in Thank God, she took the help of a uniformed officer to imbibe how to walk and talk like a cop, with some characterized mannerisms.
She seems to be working towards being an award winning actress. Let us wish her all the best.