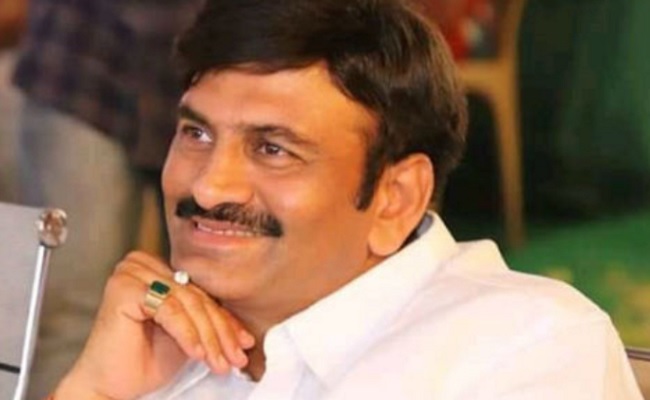 Almost all the political parties, right from the Bharatiya Janata Party to Jana Sena to the Left parties, are going to send their representatives to the proposed public meeting of the Amaravati farmers at Tirupati on Friday, to highlight their demand for retention of Amaravati as the capital city of Andhra Pradesh.
Obviously, the ruling YSR Congress party, which has categorically declared that it was committed to the three capitals proposal, will not be part of the meeting.
In fact, it is sponsoring a separate public meeting at the same place a day later, in support of the decentralised development.
Strangely, rebel YSRC MP from Narasapuram Kanumuru Raghurama Krishnam Raju, who has become a thorn in the flesh of the ruling party, declared that he would attend the rally of the Amaravati farmers at Tirupati on Friday, provided he is provided enough security.
Raju said he had discussed the issue with Union home minister and top BJP leader Amit Shah and sought his support to attend the meeting.
He said he had reports that some people from his own constituency, at the behest of the YSRCP leadership, were planning to hurl eggs at him, when he lands in Tirupati.
"So, if the security people ensure that they would not allow any such thing to happen, I will attend the public meeting of Amaravati farmers," Raju said, adding that if it is not possible for him to attend physically, he would address the farmers at least virtually from Delhi.
If Raju really attends the Tirupati meeting on behalf of YSRC, it would be a major embarrassment to the party as well as chief minister Y S Jagan Mohan Reddy.
However, Andhra Pradesh municipal administration and urban development minister Botsa Satyanarayana categorically declared that the Tirupati meeting was sponsored by the Telugu Desam Party and wondered why the other parties were attending the TDP meeting.
"It is not a farmers' meeting, but purely a political meeting convened by the TDP. All those so-called farmers who took part in the padayatra are the TDP followers and sympathisers," he alleged.
Stating that his government was committed to the three capitals, Botsa said never had the ruling party extended support to Amaravati as the state capital.
"We did not mention in the party manifesto or claim in the public meetings. Let them show any proof," he challenged.