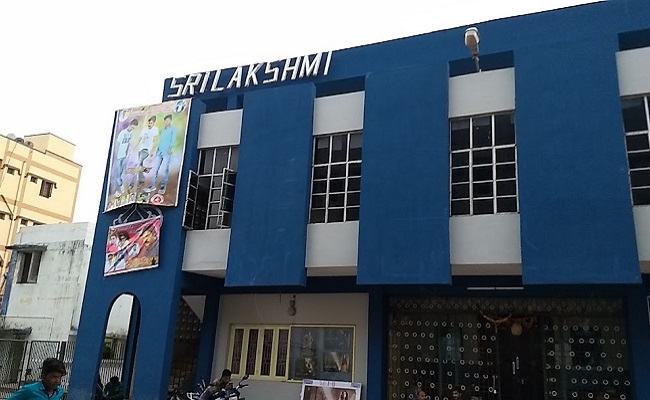 With just a few hours left for the release of Tollywood actor Nani's latest film "Shyam Singarai" across the Telugu states, officials of the Andhra Pradesh government have intensified raids on the theatres in the state on the pretext of checking irregularities.
At Gauri theatre in Anantapur, which is all set for screening Shyam Singarai on Friday, the officials of the weights and measures department conducted raids and took up inspection of the food stuff being sold in the theatre. They weighed the snack packets and also sent them to laboratory to check their quality.
The raids come within hours of Nani making shocking comments against the Jagan Mohan Reddy government questioning the reduction of ticket prices in theatres and saying that it was insulting the audiences.
Similar raids were conducted on several other theatres in Anantapur that are going to screen Nani's film. Apart from examining their licences, the officials issued notices to the theatres asking them to display the ticket rates on the boards at the entrance.
On Wednesday, too, the revenue authorities and police conducted raids on cinema theatres in Krishna district and seized as many as 12 theatres for violating the government norms and selling tickets at high prices. They found that there is a huge difference between online and offline ticket rates; and also abnormal rates in the food stalls.
Krishna district authorities said no permission would be given for screening of additional shows. If the theatres want to screen any benefit show, they have to take the permission of the authorities.
Krishna district joint collector said even for the films of big heroes are released, there are no relaxations.
"We shall take stringent measures if the tickets are sold at high prices. The theatres should also would be seized if they continue to loot the audiences by enhancing prices of food material or collecting high parking fee," she warned.