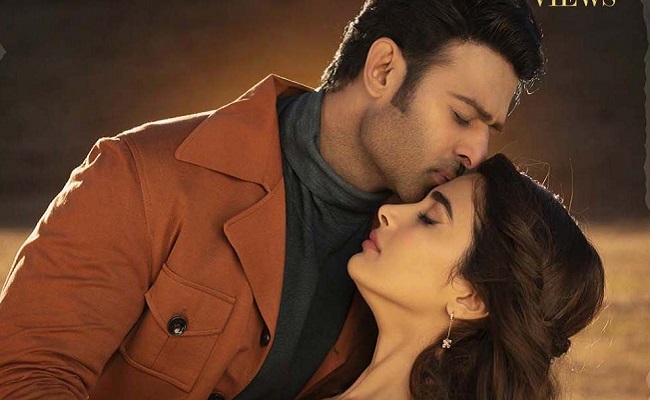 Of late, film trailers are being seen as the metric to gauge the hype surrounding a film. In that perspective, Radhe Shyam's trailer has set an All-India all-time record.
The recently released theatrical trailer of Radhe Shyam has clocked over 64 million views(all languages combined) in 24 hours.
No other Indian film trailer had amassed even remotely close to 64 million views in 24 hours. The trailer has also garnered over 1.5 million likes cumulatively.
What is more interesting is that the Hindi language trailer of Radhe Shyam is gaining more views than the Telugu version.
This pretty much confirms the fact that Prabhas's Radhe Shyam is one of the most anticipated films in the pan-India circuit.
Radhe Shyam is up for theatrical release on 14th January 2022.