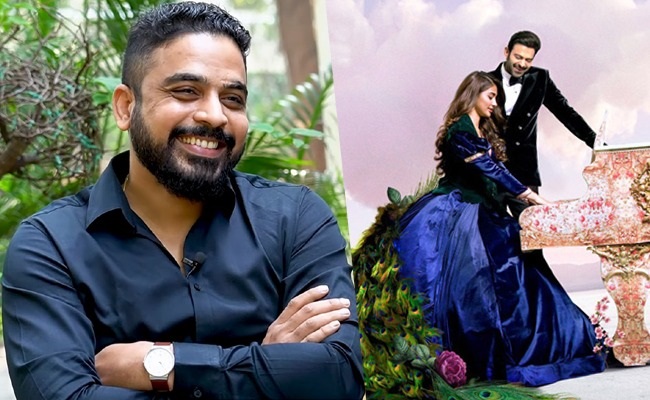 Radha Krishna, the director of the movie "Radhe Shyam'' in an exclusive chit chat with geratandhra.com shared many interesting things related to the film. He shared about Prabhas, the pandemic woes and many interesting things.
When asked to talk about the story of Radhe Shyam, he said, "There is a 12-15 years of story to this. We will discuss that interesting matter some other time. I worked on this subject and Prabhas also was interested in doing a love story. Finally everything has fallen in place and the project took off".
Sharing about the main lead, "Prabhas is very sensitive at receiving emotions. We can feel it instantly. Such a kind of sensitivity is needed for this kind of love story. We consider his image will work in a big way for this film. I feel it will be a double bonanza seeing Prabhas in this story", Radhakrishna said.
Explaining about the content he said, "It's like a party between life and death. It's an intense love story with in depth feelings. We took astrology as it is still living in society. If something is not working it will disappear. I just gave a thought about what it looks like if astrology is brought into this love story and it worked".
When asked how it feels if the film gets a comparison with Mani Ratnam's Geetanjali, he replied, "I feel it as a compliment if it is compared to a classic like that".
Recalling the scary moments, he shared- "It was scary to encounter the pandemic issues and cancellation of flights when the first wave broke out. We were shooting in Europe that time. It was troublesome and worrisome handling the situations at that time. We went again after the wave subsided but the second wave started. I was infected with Covid-19 then. We stopped shooting for 7-8 days and resumed".
Radhakrishna said many interesting things in this interview. Watch here for the full version.