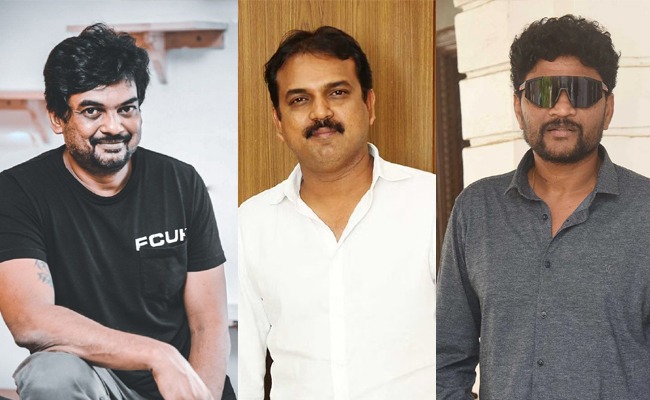 Sarkaru Vaari Paata is released and it looks like the influence of Puri Jagannath and Koratala Shiva is felt on this.
Though Parasuram is a good writer and director, as he was doing his film with Mahesh Babu for the first time, he seems to have looked back to check some famous scenes made by Puri and Koratala with Mahesh.
Mahesh Babu himself kept on saying in the promotion interviews that his character in 'SVP' resembles to that of Pokiri. It is true that getting disturbed with the beauty of heroine, stalking her and chasing scenes in action episodes resembles Puri's style.
Generally the heroine characters in Parasuram's films hold some value. There won't be anti conservative approach. But SVP heroine is different in Puri's style.
Parasuram generally writes normal dialogues with some depth in every line. But in SVP he used double meaning lines liberally. It's all the influence of Puri Jagannath as many feel. The worlds like Ucccha, Tahadisipothundi, anta podavu..ongo betti...etc remind the audience of Puri Jagannath.
Similarly there are many influences of Koratala Shiva as well. Especially the bank scene in which a handicapped employee comes forward to give notice to the most influential person reminds us of Koratala's style.
The fight with a bunch of keys in a bank resembles the Durgamahal fight scene in Bhart Ane Nenu. In the first place, the message orientation itself is Koratala's trademark.
On a whole, Parasuram took many spices from Mahesh Babu's previous films to adopt to his Sarkaru Vaari Paata. That's a shrewd thing indeed.