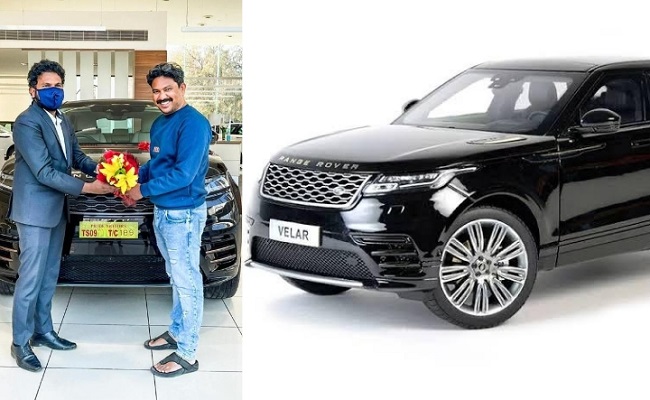 Mass Maharaja Ravi Teja's Khiladi is releasing on February 11th. The movie's theatrical and non-theatrical rights were sold for Ravi Teja's career-best numbers.
The makers are in massive table profit already. Producer Koneru Satyanarayana is one filmmaker who is known for kind-hearted and admiration to his technicians.
He has gifted a Range Rover car worth 1.15 Crore Rupees to director Ramesh Varma.
The car was delivered to the director on Friday. The same producer gifted the director a house after the release of their previous film, Rakshasudu.
This time, the gift has come before the release itself. That indicates the confidence of the makers on the film.