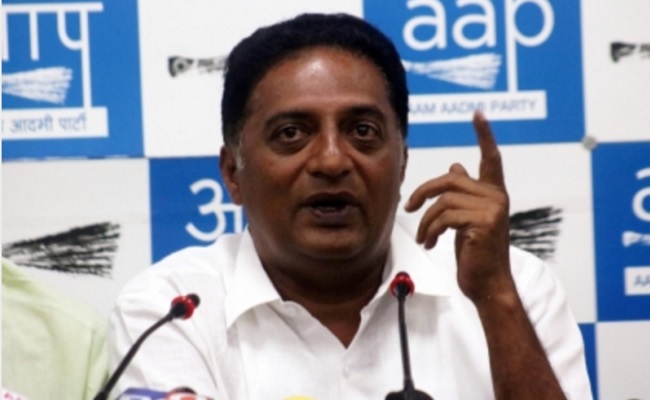 Prakash Raj is going all out to win the MAA elections. He is running for the post of president of the Movie Artists Association (MAA).
For the first time in his career, he is doing a lot of things that he would not have done otherwise.
He faces stiff competition from Manchu Vishnu. No wonder that he is now controlling his moods and trying to be 'accessible to everyone.
The biggest surprise is that he is even attending film press meets and events.
Generally, he would skip the press meets of the movies that he had acted in. But now, he is attending the events as a guest. He was spotted at a movie event the other day.
The elections are likely to be held in September.