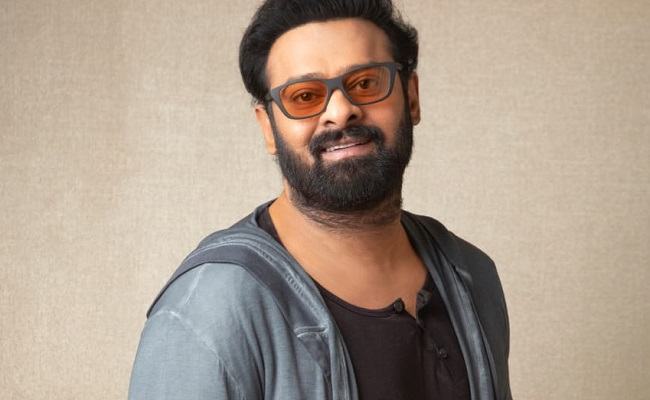 Regrettably, the anguish of Prabhas' fans is not a common occurrence in the industry. In reality, Prabhas has a significant fan base. However, they are unaware of the current developments.
Everything is uncertain about the number of parts in which Prabhas' movies are being made or about the release dates. They do not know which films are in production. This is not the case with other heroes as their PR teams provide updates. They have clarity on the release dates, even if the movie has been postponed for some time.
However, Prabhas's movies are not like that. Despite being a pan-India hero, his movies are shot without any official announcement.
Even if the release date is only a few months away, there is no visible publicity for his films. Although the release dates for his movies are announced, there is no assurance that the makers would stick to them.
During the crucial festival of Ugadi, dozens of posters and wishes flooded the market. But there was not even a small announcement from Prabhas's movies.
The situation of Adipurush is unknown, and the plight of Salaar is not revealed. It is a daunting task to get there, and all the roads are closed off more strictly. If you think of UV's films, who are Prabhas's partners and close friends, as being like this, then the rest of the films are also the same. What does that mean?
Until two years ago, Prabhas could have been our pan-India star and a hundred crore hero. But now, Bunny, Charan, NTR, Vijay Devarakonda, and Nani are also pan-India stars. They are heading in that direction, and we see how the competition has been increasing.
Moreover, they are much younger than Prabhas, and so he should accelerate his pace. Adipurush, Salaar, Project K, and Maruti's movies have to be released within a 12-month timeframe. Can this happen? If yes, can that be called proper planning?
Prabhas has a hardcore fan following, but they should avoid being trolled by the rest of the hero fans. If the other heroes are making a lot of noise on social media, and Prabhas is not, what will be the sentiments of the fans? Those who make films with Prabhas must consider this.