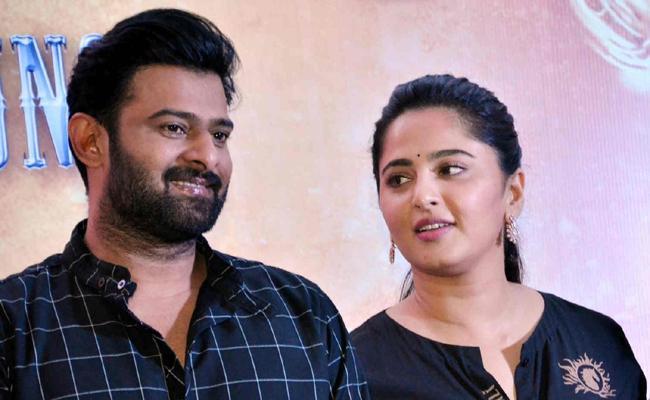 Ever since the times of Bahubali and much before, there have been gossips that Prabhas and Anushka would get married. But both the actors made it clear that they are just friends but nothing more.
Still, such gossips make rounds even now in social media though both of them were not acting together.
Freshly there is news that Prabhas and Anushka are joining again. That's for the film in the direction of Maruthi.
Prabhas agreed to do a comedy entertainer with Maruthi with a condition that it should be completed in shorter time.
Already there is news that there would be three heroines in this film. One of those three will be Anushka, as per rumors.
Anushka has almost stopped acting. She has a film to be done for UV Creations which wasn't yet started. But before that the news about this Maruthi's film is heard.
But so far there is no official confirmation from Anushka. Should Maruthi take the help of UV Creations of Prabhas is a different matter.
The final thing is, if Anushka is in right mood or not to act.