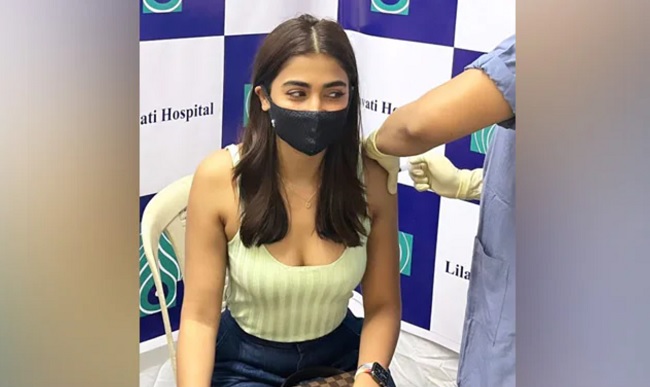 Actress Pooja Hegde got her first shot of the Covid-19 vaccine on Thursday and she shared pictures from the session on her Instagram stories.
Posting a picture of herself getting a shot, the actress wrote in her caption: "Jabbed!"
She added, "The last time Latha Hegde (Pooja's mom) took me to get vaccinated, I was probably 2."
She accompanied it with the hashtag #TheWorldWeLiveIn. Adding another picture from the vaccination session to her Instagram story, the actress wrote: "When you are hiding your fear with a smile."
Pooja Hegde had contracted Covid-19 in April this year and she recovered from it on May 5.