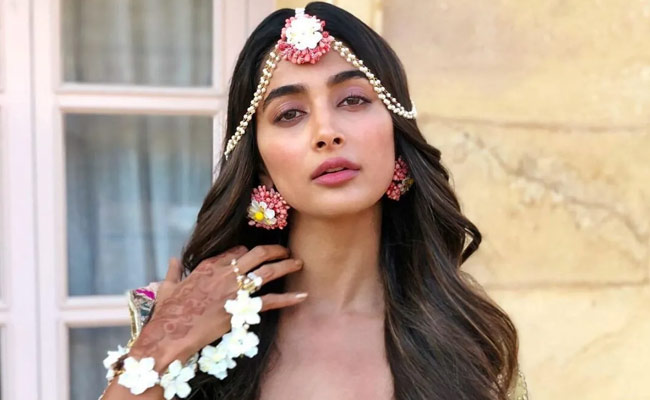 Pooja Hegde is the top actress in Telugu Film Industry today but she has her popular stint in Bollywood as well.
Not many in the south know that she paired up with Hrithik Roshan for the film 'Mohenjo-Daro'. But luck didn't smile at her in the form of scoring a hit. She also implied a nepotism kind of thing in Bollywood indirectly.
When asked about her Bollywood career, she said- "I've been offered films opposite big stars but those characters didn't add any value to the script. Bollywood can be...unforgiving if you aren't from...film background...it takes...time to get the...roles...you want to do".
She continued- "My biggest boon is that the Telugu audience has accepted me as one of their own. The south has given me so much respect. And that gave me strength to pick and choose the films I want to do in Hindi"
In fact she turned on the senses of audiences with her films DJ and Ala Vaikunta Puram Lo in the pre pandemic era. But somehow she is more thankful to 'Most Eligible Bachelor'.
"After 'Most Eligible Bachelor (2021)' did well at the box office, people started taking me more seriously and began thinking that I'm more bankable as it made 50 crore at the box office. Now, I'm getting a lot of female-oriented films," Pooja concludes.
Pooja had three big debacles successively- Radhe Shyam, Beast and Acharya. She is banking herself on her next films- F3 in Telugu and Cirkus in Hindi.