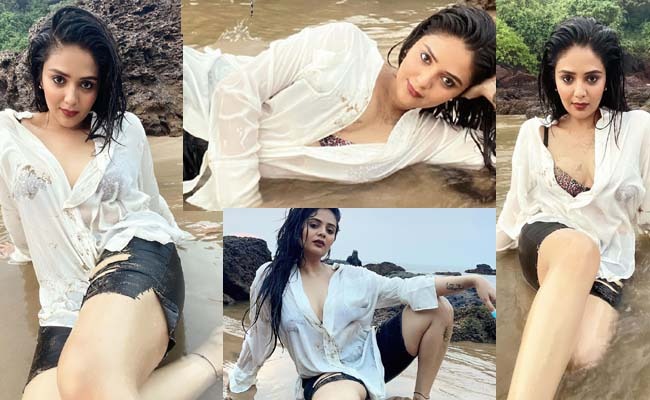 Television anchors like Anasuya and Rashmi Gautham have been creating sensation on the silver screen too.
Rashmi in particular is not hesitating to be labeled as the 'Sunny Leone of South' with her hot acts. Looks like Sreemukhi has taken a leaf out of her book and decided to showcase her hot side.
Sreemukhi, who is busy as a Television host right now, is also playing character roles in movies.
She has many fans on the internet, but Sreemukhi is yet to get her big break in films. Maybe Sreemukhi felt that there is a need to shed her conservative image to grab eyeballs.