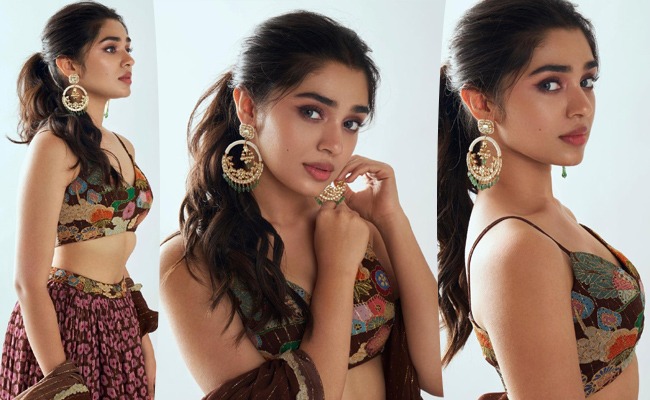 Krithi Shetty, the young lady of 20 years, originates from Mangalore and rose to fame as an actress in the Telugu film industry through the movie "Uppena."
Her involvement in films such as "Shyam Singha Roy", "Bangarraju", and "The Warrior" showcased her presence and impact in the field. However, she is currently facing difficulties as success seems to elude her.
Recently, she gracefully adorned herself in a traditional outfit that accentuated her waist, exuding a captivating allure.
The exquisite attire added a touch of regality to her appearance. The sensuous manner in which she carried herself in the photographs was captivating.
On the professional front, she is expanding her horizons by venturing into other South Indian film industries as well.