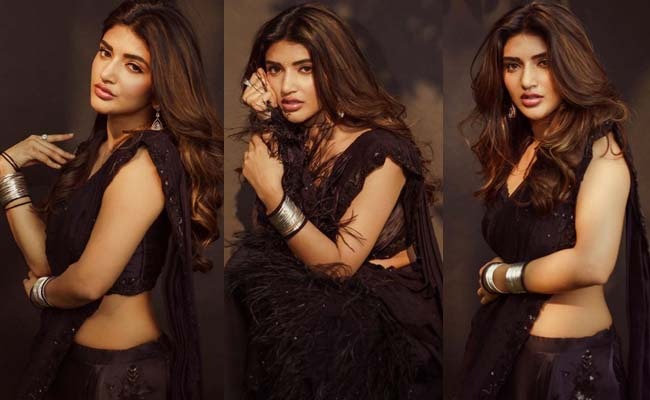 Sreeleela is making a mark in her career and is the talk of the town. Her image got a pep with her presence in "Bhagavant Kesari".
In a recent photo shoot, Sreeleela looked elegant in simple black saree, radiating a charming and appealing vibe by revealing a part of her midriff.
Her thoughtful expression enhances her allure, capturing everyone's attention and admiration for her calm and captivating presence.
Sreeleela's professional journey is progressing smoothly, with several upcoming Telugu films featuring well-known actors and renowned directors.
With her undeniable talent and stunning looks, Sreeleela is ready to continue captivating audiences everywhere.