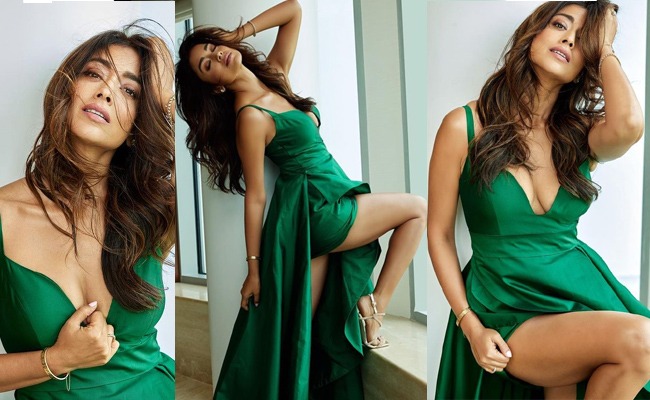 Shriya Saran, a highly regarded personality, has captivated the hearts of numerous individuals through her stunning physical presence and captivating performances on the grand stage.
Despite being in her forties, she exudes a vibrant energy that surpasses even those much younger than her.
Recently, she was seen wearing a green dress that revealed her timeless curves, highlighting her feminine assets and well-shaped leg, which added to her irresistible charm.
Her pictures exhibit her exquisite allure, with a captivating posture and radiant complexion that bestow a divine essence upon her existence.
Shriya's profession continues to flourish, solidifying her position as a formidable presence in the domain of Indian entertainment.