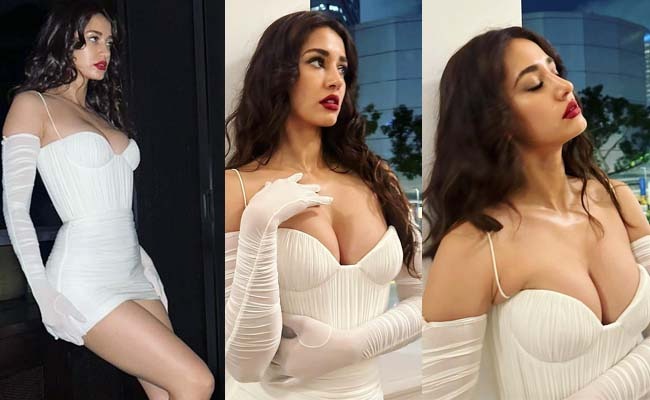 Renowned actress Disha Patani mesmerizes countless admirers with her alluring physique and youthful radiance.
She enjoys immense online fame and regularly shares a plethora of captivating photos with her devoted followers.
Lately, she unveiled a sequence of awe-inspiring images donning an elegant white gown, showcasing her feminine allure by gracefully displaying her legs.
This breathtaking appearance further elevates her glamorous persona, intensifying her captivating charm.
Unsurprisingly, her loyal fans eagerly disseminated her pictures across various social media platforms, reaffirming her status as an adored sensation in the realm of social media.
Disha Patani's irresistible charisma continues to enthrall and draw audiences from around the globe.