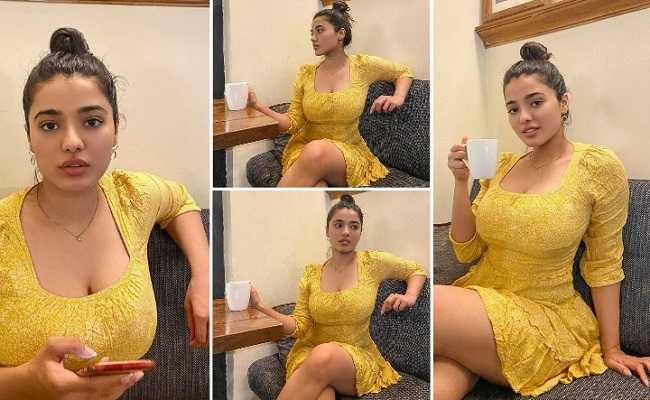 Ketika Sharma is known for the film 'Romantic' beside Akash Puri. She looted the senses of young boys with her curves and stunning beauty.
She learned the art of seduction even with casual clicks. Wearing a yellow low neck short gown and revealing her luscious thighs holding a coffee mug, she smokes out more heat than the coffee in the mug.
The simple hair knot makes her look simple but the ample beauty in her makes the men go mad and women burn with envy.
On the work front Ketika is coming up with Ranga Ranga Vaibhavanga on July 1st.
She has a lot in store but she needs to maintain her physique to be in tune with the requirement to pair up with young heroes.