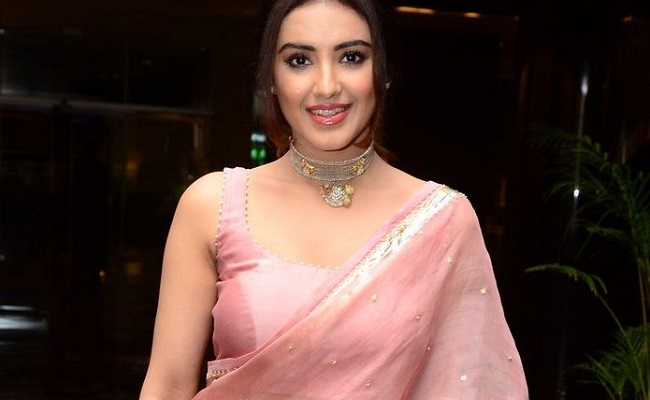 Malavika Sharma, the actress who paired up with Ram for "Red" is seen wearing peach color saree and a sleeveless blouse at the pre release event.
The film is set to release on 14th of this month and it goes without saying that the attention is pinned on this Nela Ticket actress to stride up to the next level in her career.
All the cameras present at the pre-release event competed with each other to capture the most beautiful actress from different angles.
Saree turned out to be a fashion statement these days as many heroines are appearing in this trendy traditional attire.