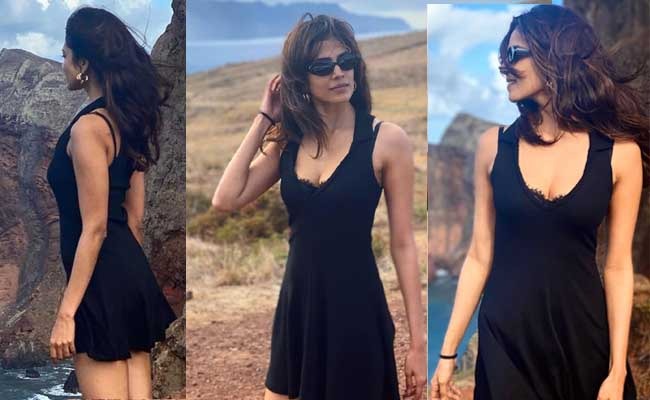 Hailing from Kerala, Malavika Mohanan has established herself as a notable figure in the Tamil film realm.
Despite not having made her Telugu debut yet, she has already graced the screens in Malayalam, Kannada, Tamil, and Hindi films.
Clad in black attire, Malavika Mohanan is certain to captivate and fascinate those in her vicinity. Her dazzling glamour leaves an explosive impression on millions.
With an irresistible allure and an enchanting aura, she effortlessly sets hearts ablaze.
Her intense gaze and captivating appearance resemble the arrows of Cupid, leaving hearts shattered in their wake.
These stunning snapshots of Malavika have been causing a sensation on social media, captivating the attention of beauty aficionados.
On the professional front, Malavika is preoccupied with her upcoming projects, the Hindi film Yudhra and the Tamil film Tangalaan.