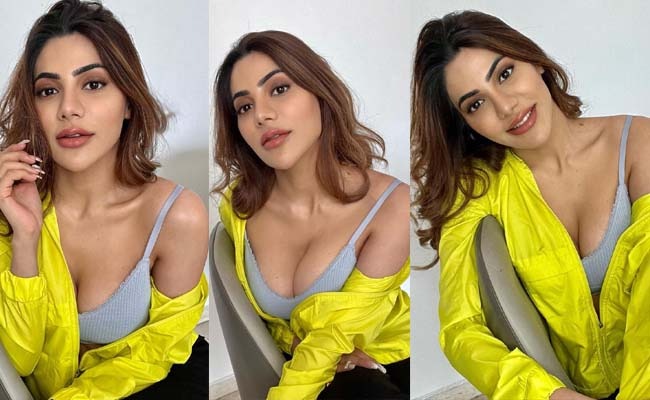 Nikki Tamboli, the beauty on the big screen is the darling of many young netizens. The actress is more popular with her presence in Bigg Boss 14.
She hails from Aurangabad in Maharashtra and has three South Indian films in her career so far. Well, the word Aurangabad has an 'Aura' and that is seen in the glam of this dame.
She is busy giving special appearances in different shows on OTT and TV channels. The latest from her was a music album titled Behri Duniya.
Wearing a bra and showing off her bustline, Nikki looks like a Cupid's arrow.
The magnetic looks, piercing postures and breathable vents on her costume make the onlookers go mad.
Keep rocking Nikki! You are a gifted artist with a great body and beautiful features.