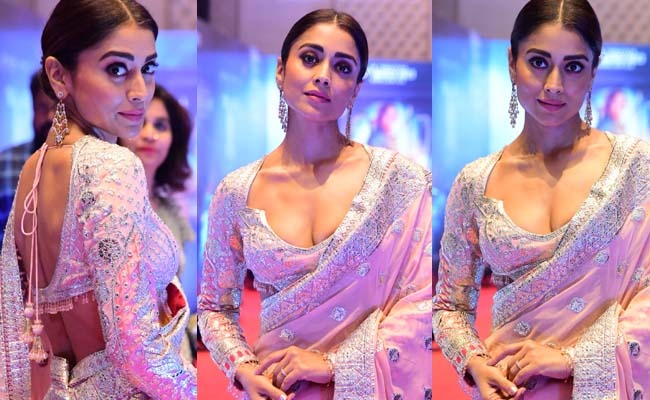 Shriya Saran is a well-known Indian performer, celebrated for her breathtaking looks and enchanting on-screen acts.
Despite being 40 years of age, her appearance retains a youthful exuberance that rivals that of someone much younger.
Shriya hails from Haridwar and began her acting journey in 2001 with the movie "Ishtam."
Over the years, she has established herself as a seasoned actress, earning accolades for her impressive performances.
Recently, she was seen donning a saree with a daring neckline, flaunting her radiant beauty and elevating her magnetic presence.
Her pictures depict her stunning allure, with a mesmerizing posture and a beaming complexion adding a divine aura to her appearance.
She is eagerly awaiting the release of the Kannada film "Kabza" and two Tamil movies. Her career remains thriving and she continues to be a powerful force in the Indian film industry.