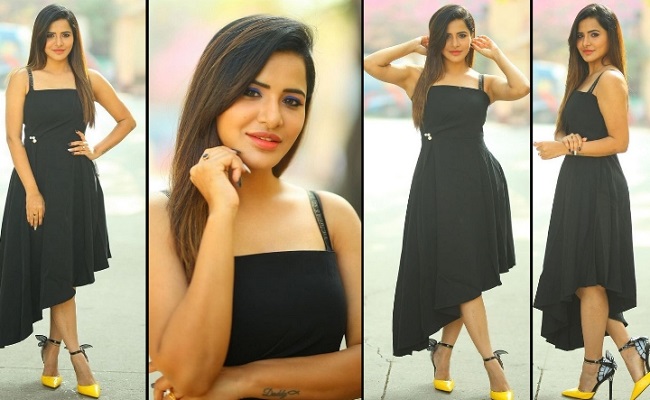 Ashu Reddy is the latest Bigg Boss sensation who turned the heads of many. She became more popular by slapping Ram Gopal Varma in an interview.
Now she turned slim and slender and posed to the camera wearing a black outfit. The electrifying smile, pointed shoes, untied hair and cozy postures give her an urban chic look.
On the work front Ashu Reddy is in the process of turning the heads of film makers to cast her on the big screen. Hope she finds the right place in the entertainment industry shortly.
Well, she is famous as Jr Samantha in the TV circuit.