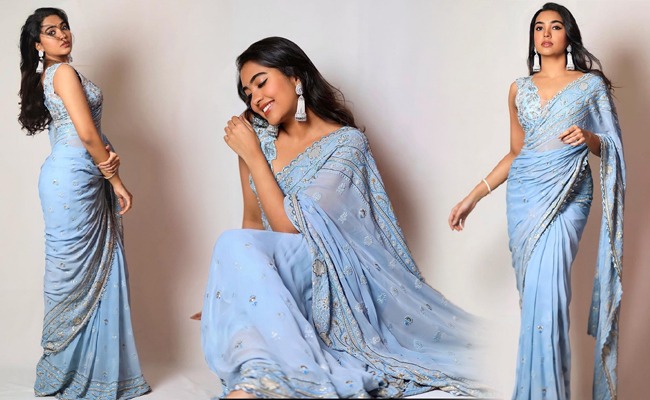 Saree is the address of Indian women. This interesting costumes sits well only on the bodies of Indian women.
Coming to the point, photo sessions have been the major assignment for any heroines even in the past as there used to be national glam magazines like Stardust and Filmfare.
But the South Indian actresses and the new age models hardly used to get space in such highly acclaimed journals and magazines.
But with the advent of websites and social media, every beautiful aspiring model or actress is finding a global place to grace with her beauty..
The latest is from Shivatmika Rajasekhar, the daughter of angry star Rajasekhar who posed wearing a blue saree and a sleeveless blouse.
The pictures are in fact catching the attention of the public and film makers. It's only the point of time that brings her opportunities.
She is making every professional attempt to find opportunities in films and she is so far known with her debut film Dorasani. Way to go Shivatmika! Keep rocking.