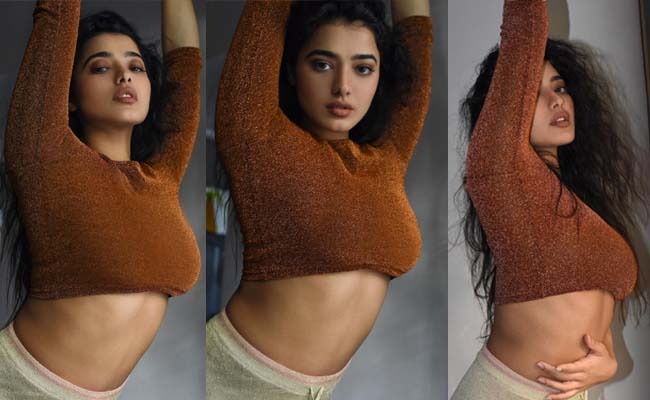 Ketika Sharma is an up-and-coming actress who has won the hearts of many with her stunning looks and captivating figure.
Despite having only a few films under her belt, she has made a strong impression on her audience, particularly among young men.
Although her recent film "Ranga Ranga Vaibhavanga" did not perform well at the box office, Ketika's magnetic charisma still shone through.
Recently, she posed for a photo shoot in a relaxed yet entrancing manner, showcasing her appeal and demonstrating that a picture can truly be worth a thousand words.
Wearing a dress that revealed her midriff, she exuded a seductive and alluring aura that is difficult to describe.
Sharma has a film in the works called "Vinodaya Sitham," in which she will star alongside actors Pawan Kalyan and Samuthirakhani. However, the production timeline for the film has yet to be confirmed.