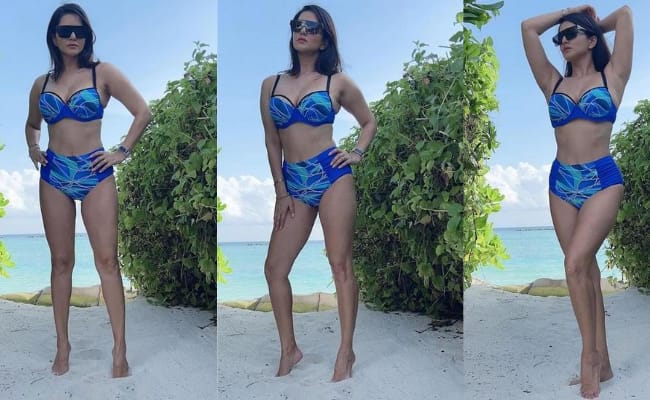 The name Sunny Leone itself rings bells in the hearts of her fans.
The impeccable beauty, spotless skin, voluptuous body and above all the decent demeanor made her win millions of fans from Kashmir to Kanyakumari.
At some time, the roads were blocked in Kerala when she was there to open a jewelry shop. Her fan following is unbeatable over the years.
Freshly she poses to a still camera wearing a blue bikini. Sunny Leone is the darling of millions of hearts and she knows the art of seduction more than any other actress in the Indian film industry.
On the work front Sunny is busy with some films, TV shows and a lot of commercial assignments. In Telugu she is coming up with the film 'Ginna'.