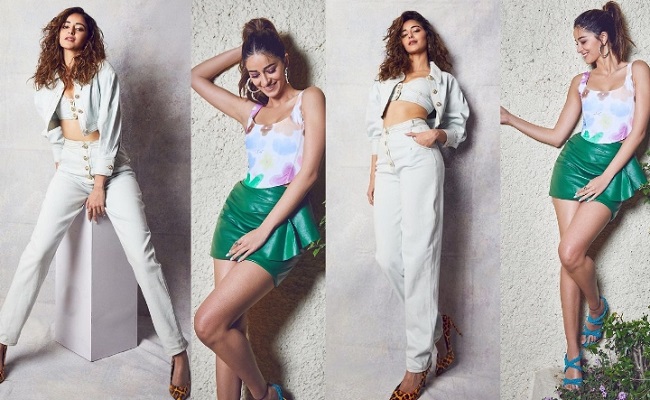 Ananya Pandey is the most happening actress now with the upcoming big ticket film 'Liger' directed by Puri Jagannath.
Wearing a short green skirt and a white sleeveless top she posed to the camera in a cozy way. The blue footwear is something unique on her feet.
The pictures are making rounds in the internet circuit and the young fans of her are expressing their patronize in their way.
This elegant 23 year old actress is about to hit the screens with Liger this year. The film is coming up in both Hindi and Telugu.