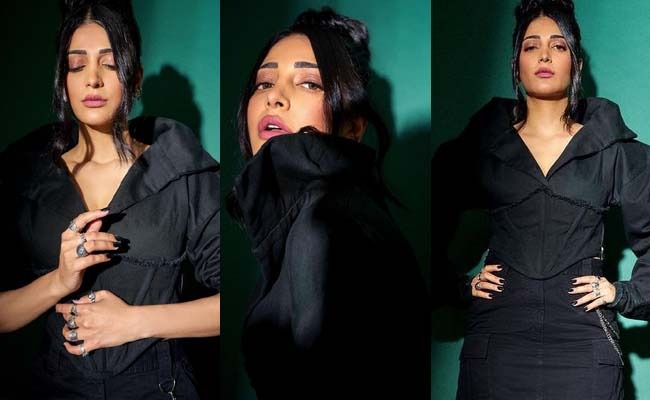 Shruti Haasan has gained renown for her noteworthy skills and distinguished family background.
Initially recognized as the offspring of the renowned actor Kamal Haasan, she swiftly carved her own path, ascending to the position of the leading figure in South Indian cinema.
In a recent photoshoot, she garnered significant attention by donning a captivating black ensemble. Her ethereal appearance and adept posing evoked a sense of otherworldly glamour.
Yet, Shruti's narrative continues to unfold. Beyond her cinematic endeavors, she is actively engaged in various captivating projects that will keep her presence vibrant on the silver screen.
In addition to her acting pursuits, she serves as a brand ambassador for several well-established companies, where her charisma and beauty eloquently represent their brands.