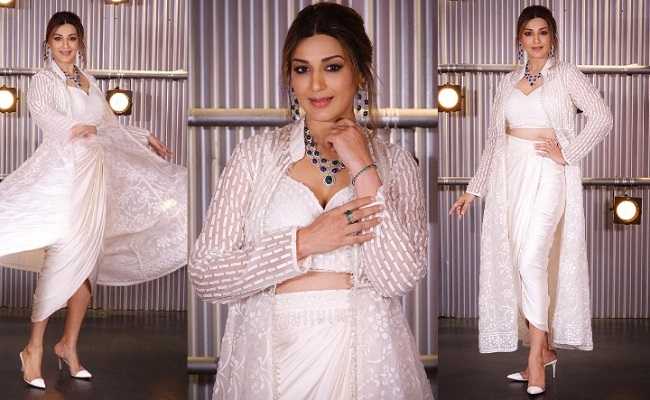 Angels in paintings appear in white attire. Sometimes even the immortal actresses on the screen appear like angels.
Sonali Bindre, the darling of several hearts suffered with cancer for sometime and finally she could come out as a winner.
With regained strength, health and agility she is bouncing back with zeal and enthusiasm.
Wearing a white dress and an indelible smile on her face she draws the attention of onlookers.
In fact she seems to be ready for her new innings and the directors should seriously consider her in this OTT era.