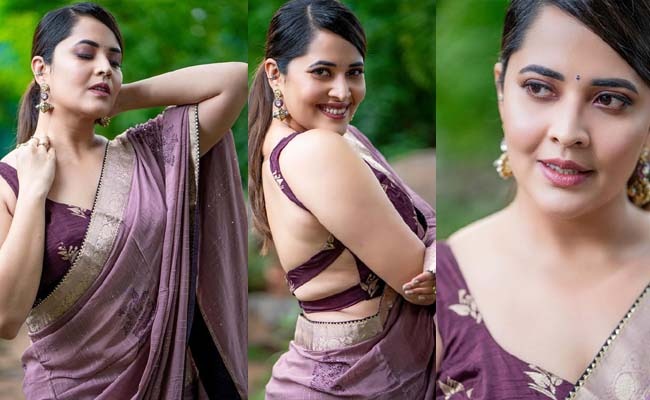 Anasuya Bhardwaj possesses a exquisitely sculpted physique that garners the attention of gentlemen spanning generations.
This allure is particularly pronounced when she adorns herself in a saree that accentuates her curves. Furthermore, her radiant smile and entrancing gaze leave a lasting impression.
In a recent photograph, she was resplendent in a saree blending shades of pink and lavender, paired with a dark, sleeveless blouse.
She carries herself with an air of elegance and charisma while donning this ensemble. Her self-assuredness and striking beauty radiate through her cheerful countenance and posture.
She appears to have shed some weight, adding to her allure. She exudes an aura of desirability while maintaining an air of respectability.
In addition to her television endeavors, Anasuya is fully occupied with several significant film projects. Bravo, Anasuya! Continue your outstanding contributions!
May you forever be bestowed with beauty, good health, and a loving family.