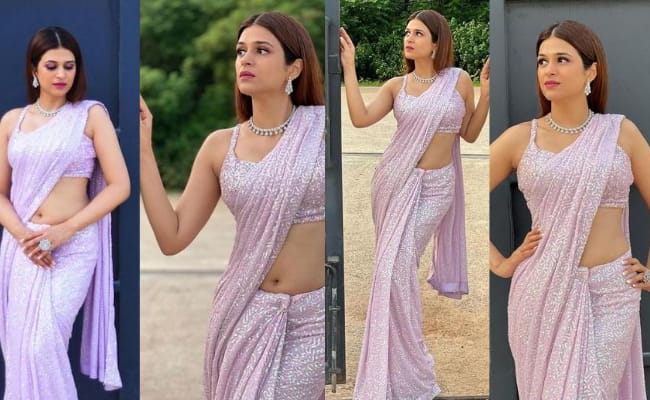 Saree is the address of Indian women. It looks perfectly gorgeous only on the bodies of Indian women.
Wearing a saree below the navel and boasting her body with fragrance at every inch of her body, Shradhha Das bulldozes the hearts of millions of onlookers.
This heavenly saree blast makes her look like a damsel from the skies. The saree complemented her glowing luscious fair skin.
The pictures are making her fans mad going viral on the social media circuit. In fact Shraddha is the only lady who looks voluptuous and perfect be it in a saree or two piece bikini. Way to go lady!
On the work front Shraddha Das is busy with Nireekshana and Arrdham in Telugu. She has all that in her to make it big on the big screen or on the OTT platform.
Hope the makers are looking at her to put her in the right place in front of the camera.