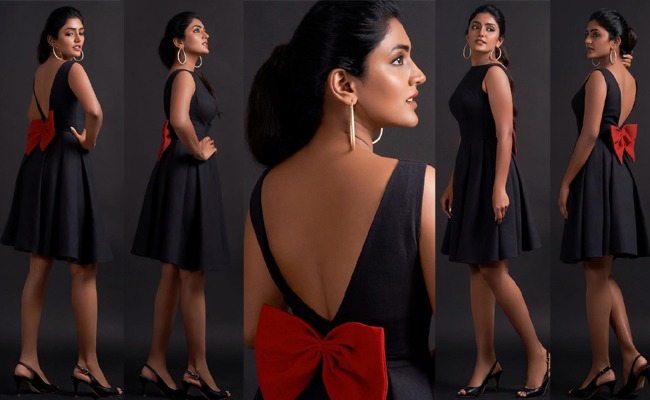 Eesha Rebba is the native Telugu actress who is known for her beautiful and ageless look from many years.
She has the sharpness in her eyes and voluptuousness in her body that pulls a myriad of eye balls towards her. This Warangal beauty posed wearing an innovative costume.
The black gown has a big bow placed at the back. She gives a feel of a butterfly to an extent and whoever looks at her back may bow down.
This may be a symbolic gesture by her to bow down to her back. The pictures are in fact going viral by pulling the attention of many.
Eesha Rebba was last seen in a cameo appearance in the film Most Eligible Bachelor and she has the films Ottu and Ayiram Jenmangal in her kitty.