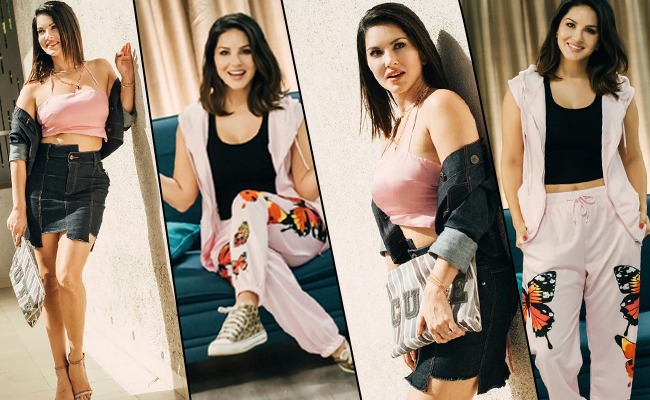 Sunny Leone, the forty year old most wanted Indian actress online (yes, she is the most searched celebrity of the nation) poses cozily with a top and trousers in some pictures and with a middie revealing the shining legs in the other.
The adult star turned mainstream Bollywood actress is also known for her presence in the famous Big Boss show.
Her special appearances in several films made her more popular while her public behaviour accompanied with non controversial nature brought her the respect in the field.
She is being liked by millions more by her helping nature and charitable activities than her mere beauty. That's the beauty of being a most wanted celebrity.