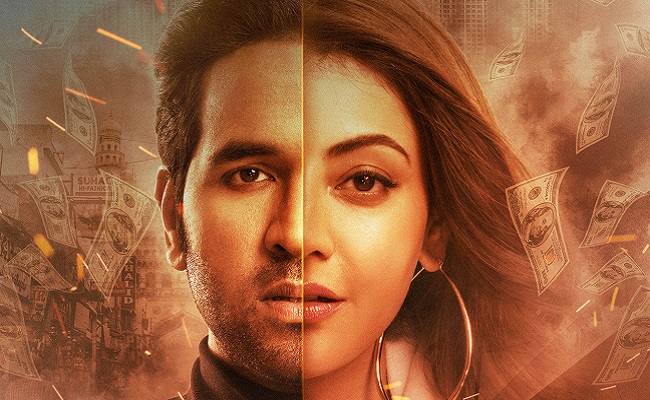 Wishing Kajal Aggarwal a day in advance on her birthday, the makers of Mosagallu released a new poster depicting the lead cast in Ardhanarishvara form.
Ardhanarishvara is depicted as half-male and half-female, equally split down the middle. The right half is usually the male Shiva, while the left half is the female Parvati.
Likewise, the birthday special poster shows hero Manchu Vishnu and heroine Kajal Aggarwal in Ardhanarishvara avatar.
Vishnu and Kajal's character names in the film are unveiled as Arjun and Anu respectively.
The poster is amazing as multi-storey buildings and dollars are seen in the background depicting the film's concept of world's biggest IT scam.
Mosagallu is a Hollywood crossover film being made simultaneously in Telugu and English languages.
Directed by Jeffrey Chin, the film has completed 80 percent of shoot so far.