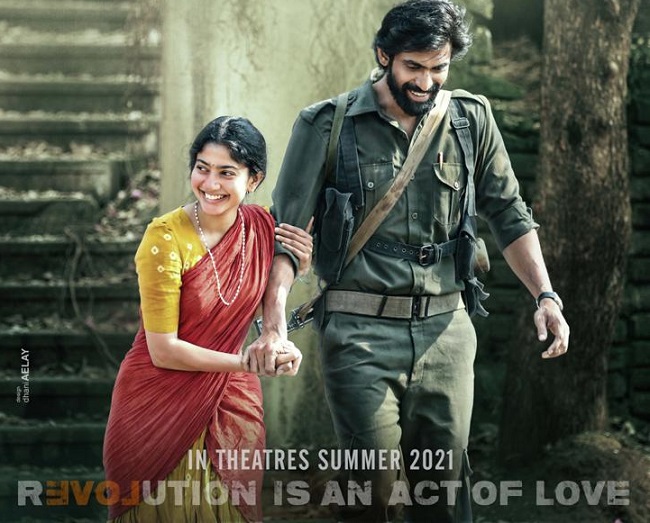 Till date, Rana Daggubati and Sai Pallavi haven't restricted themselves to a particular set of image respectively.
Though, Rana has been off late trying versatile characterizations, this one Virataparvam seems to have bought the new shade of artistry in this tall personality.
Clad in Naxalite costume, Rana walking with simple yet strikingly looking Sai Pallavi with hand on hand is worth to say, what the story of film is going to be.
As mentioned in tagline Revolution is an act of Love, undoubtedly this still will stir many thoughts.

Both of these artists being sheer performers, director Venu Udugula's task would have got easy to bring the best of soul in his story, script. With this Sankranti poster, makers unveiled their plan for arrival in summer season.