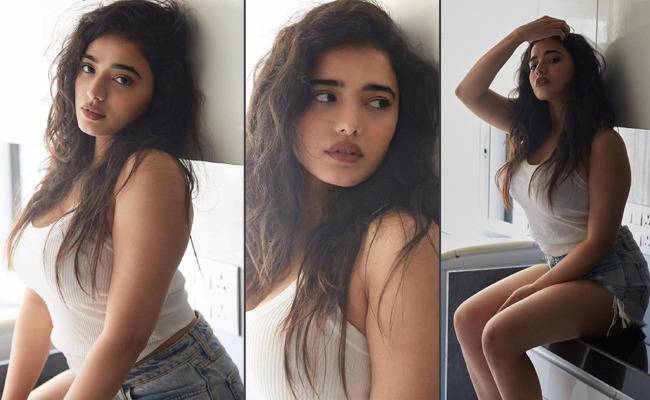 Ketika sharma, who is constantly active on social media, posts personal things, photos, and videos related to the movie.
Ketika Sharma is currently featured as the heroine in the film 'Rangaranga Vaibhavanga,' which also stars mega hero Vaishnav Tej.
Ketika Sharma, best known for her romantic film, is getting offers in Telugu. She played the heroine in the movie 'Lakshya,' which starred the young hero Naga shourya.
This Delhi girl wowed the crowd with her charms in the first film.
Romantic beauty Ketika Sharma is currently a rising heroine in the industry. Ketika, one of the young heroines, is currently receiving a slew of film offers.
On the other hand, the actress is doing photoshoots to dazzle her fans and grow her popularity.
Her enchanting features and hotness set everyone's screens on fire in her recent photoshoot. She is constantly coming up with fresh ways to raise the temperature in youths.