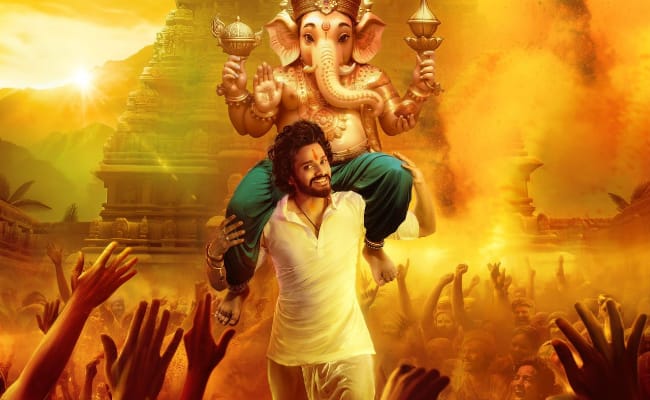 While the entire country celebrates the auspicious Hindu festival of Ganesh Chaturthi today, the makers of Hanu-Man arrived with a festive special poster.
The poster sees the character Hanu-Man played by Teja Sajja carrying Ganesh's idol on his shoulders.
Teja wore the traditional attire of a white shirt and panche. There are festive vibes in the poster as the people around him dance in ecstasy. This indeed is the perfect poster for the Ganesh Chaturthi.
Directed by Prasanth Varma, Hanu-Man is an original Indian superhero film that is set in a fictional village called Anjanadri.
The promotional material set high expectations for the movie. The teaser in particular astonished the entire country.
Hanu-Man is planned for release on January 12th for Sankranthi.