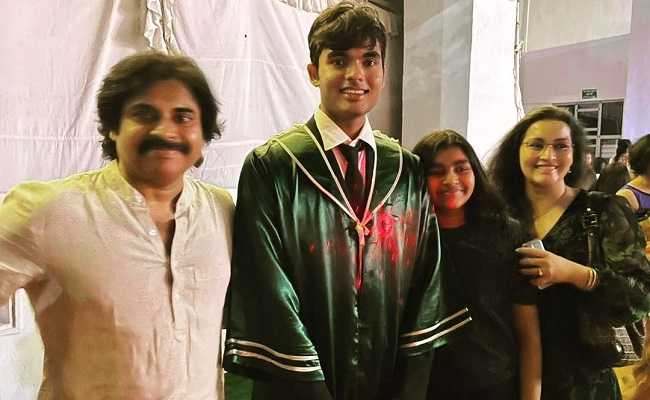 Pawan Kalyan was spotted with his ex-wife Renu after a long time. Renu shared a picture of Pawan Kalyan attending the graduation ceremony of their son Akira Nandan. Daughter Aadya was also in the picture.
Renu and Pawan Kalyan got separated long back. They have a son and daughter together. Pawan Kalyan attends his children's events.
Renu posted a picture and wrote, "An era ends and an era begins. Proud parents of an amazing boy on his graduation day."
She further adds, "I have told Akira that his true journey begins now and I hope he finds his own spot in the sunlight without needing the light of his parents. My little baby grew up really fast."
Akira is also planning to enter the film world soon.