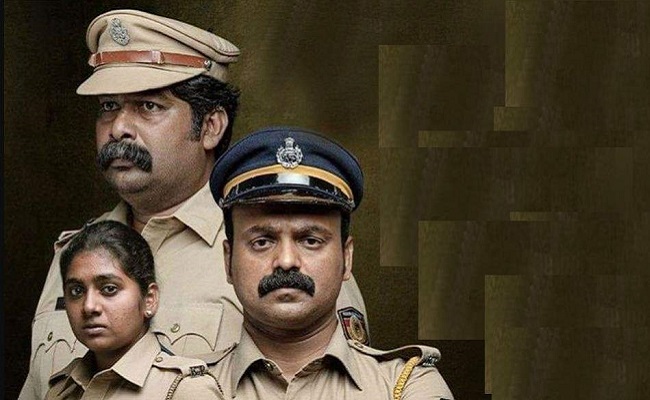 Malayalam filmmakers are attempting new stories that appeal to wider audiences. Their realistic approach, naturalistic acting, and relatable storylines have become a huge hit for OTT audiences.
The latest Malayalam film that is attracting appreciation is "Nayattu" (2021), which is currently streaming on Netflix.
This political thriller directed by Martin Prakatt follows Praveen, Maniyan, and Sunitha, three police officers, who become prime suspects in a murder case.
Kunchako Boban plays Praveen Michael, a civil police officer, while Joju George and Nimisha Sajayan appear as ASI Maniyan and as CPO Sunitha respectively.
It was election time. The death of a Dalit youth becomes a focal point. The political bosses and high-ranking police officers exert pressure to frame Praveen, Maniyan, and Sunitha in the case.
The rest of the drama is how these three police officers become victims of the system and political rigmarole.
A bit slow, but it is a hard-hitting drama. The performances are an absolute delight, everyone has put in their best, and realistic act.
The open-ended climax of "Nayattu" (meaning The Hunt) may seem abrupt, but is apt for the story.
The thriller is an example of how to handle a political drama. It also paints the current political and policy system without any gloss.
Director Martin's direction is terrific, the story and screenplay are captivating.
Streaming On: Netflix
Click Here for Latest Direct-to-OTT Releases (List Updates Daily)