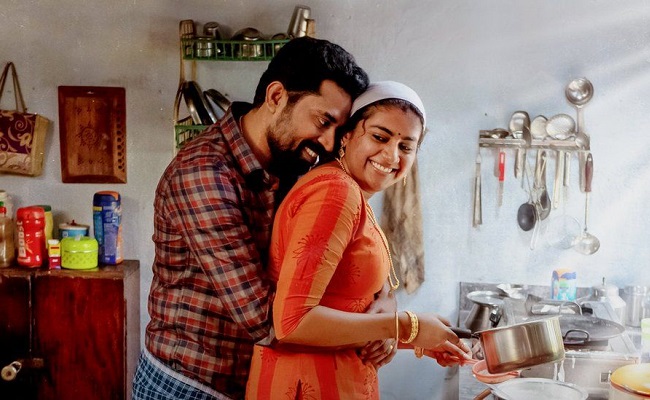 Some films prove to be entertaining, some engaging and few thought provoking. But only the fewest of the few stand as a blend of all the three. We are talking about the web movie "The Great Indian Kitchen" streaming on Amazon Prime Video.
This Malayalam film is set in the backdrop of a typical Indian kitchen. Almost everyone can connect to this film as it is made so close to the reality. At times it feels not like any movie but appears like the situation in a family next door.
The narrative touches the inner self of patriarchal society and how a woman is seen in this society with several preconceived notions nurtured by the societal system since eons.
The film starts with a couple (Nimisha and Suraj) getting married. For the rest of the film the woman is restricted to the kitchen. The husband and the father in law are with the feudalistic mindsets resulting due to male chauvinism. Both the male characters fulfil their demands of cooking choices by pressurizing the woman. Both the men slowly impose their will on the lady as if it is their birthright, though not with violence or loud voice .
The film is all about understanding a common woman from the majority households of Indian society. This is sheerly engaging, purely entertaining and firmly thought provoking.
More we discuss the story line, it may end up as a spoiler. The films of this type are not to be discussed much but to be watched and experienced.
Streaming On: Amazon Prime
Click Here for Latest Direct-to-OTT Releases (List Updates Daily)