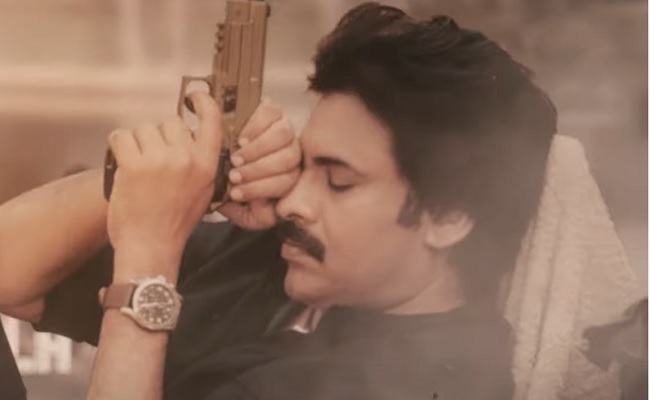 The stardom of heroes depends on the film theatres. The rituals like erecting large cutouts, performing milk baths, garlanding the posters, sounding drums on the first day of release, throwing the paper pieces inside the theatre as the hero gets introduced on the screen happen only at the temples called theatres. Only these rituals make heroes stars and demigods.
But what happens if the films release directly on OTT platforms? We can see no difference between a star and a TV artist.
It is obvious that many producers took the OTT way during the pandemic lockdowns as theatres were shut down. But now everything has got cleared. The audience are coming to theatres and the recent Dussehra season proved it.
Still, I heard that Pawan Kalyan's film "Bheemla Nayak" is coming up directly on the OTT. Why so? Hearsay is that the offer from an OTT platform is so big that the producers are getting tempted and Pawan Kalyan also gave green signal. It seems that the OTT platform offered a big sum in the case of direct release or else quoted one-third of the price if released in theatres first.
So, not being able to bet on the film which is a remake of "Ayyappanum Kozhiyum", the producers and the hero are deciding to release directly on the OTT. But the fact is even Vakeel Saab, a remake of a serious film like "Pink" made wonders at the box office.
Keeping Vakeel Saab collections in view, the OTT platform might have offered something bigger.
If money is the only priority for Pawan Kalyan, then his stardom would wane in time down the line. He desperately needs to continue his stardom as long as he becomes successful in politics. Without the ritualistic show of fans at theatres, Pawan Kalyan becomes powerless and loses all the craze he requires.
There are dangers that his own fans may lose interest in him if he appears directly on OTT platforms.
So, stars turned politicians like Pawan Kalyan should understand how important is theatrical release for them. Today, if it happens with Bheemla Nayak, then a similar offer may come for Hari Hara Veeramallu as well.
In case Pawan gets tempted again for money, slowly all of his films come up only on OTTs. That's a danger bell for his stardom. Hope he and his fans are listening.
Ganesh Allamsetty
Click Here for Latest Direct-to-OTT Releases (List Updates Daily)