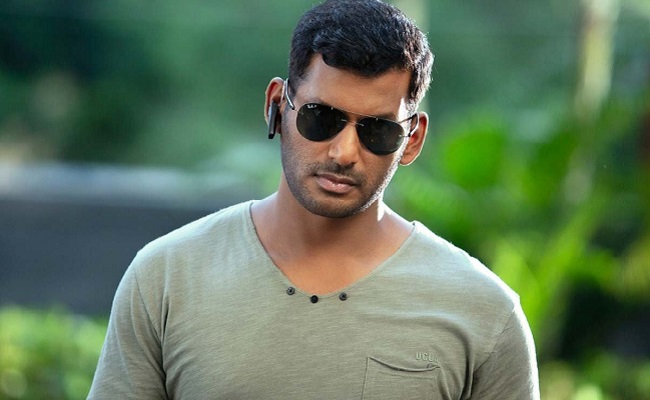 The Y S Jagan Mohan Reddy government's decision to take over the online sale of cinema tickets has come as a big stunner to the Telugu film industry, but there was absolutely no reaction from the industry people, either in the form of a statement or even a comment in the social media.
Surprisingly, Tamil film hero Vishal came out with a comment in the social media, welcoming the Jagan government's initiative to take over the cinema ticket sale business in Andhra Pradesh.
Tagging Tamil Nadu chief minister M K Stalin to his tweet, Vishal demanded that similar online cinema ticketing system by the government be implemented in Tamil Nadu as well. He appreciated the decision taken by Jagan.
Now, this tweet has become a hot topic for discussion in the film and political circles.
The unusual silence by the Telugu film industry, at a time when the neighbouring Tamil film heroes are responding, might come in for criticism.
The Jagan government's decision comes at a time when the Telugu film industry people are requesting the chief minister to enhance the ticket prices in theatres to bail out the industry which suffered huge losses due to Coronavirus pandemic in the last one and a half years.
"They do not know how to comment on the decision of the government to take over cinema tickets sales business. Some sections might like it and others are worried that they would have to be at the mercy of the government for getting their share of revenue," sources said.
The issue would definitely come up for discussion at the proposed meeting of the Tollywood representatives with Jagan.
"They are hoping that there would be a meeting sometime next week. The film industry might come up with a stand on the subject after the meeting with Jagan," sources added.