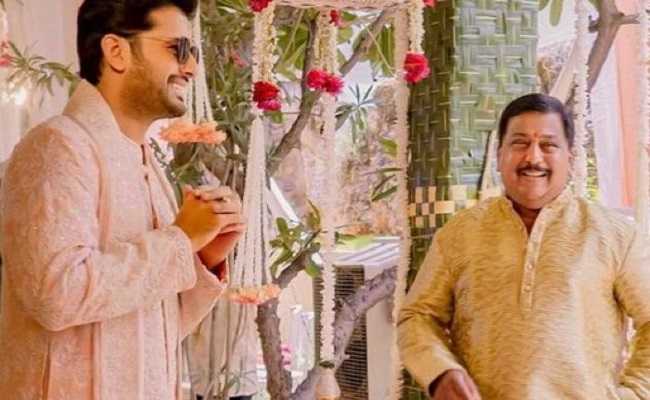 Young Hero Nithin had sent out a special Father's Day wish to his father, Sudhakar Reddy.
Posting a pic of himself with his father, Nithin wrote, "Thank you for guiding me in my best and worst. No one like you! #HappyFathersDay love u daddy".
Sudhakar Reddy is a film producer and famous distributor in Nizam. He had become selective in recent times in film distribution and is only making films with Nithin.
In a recent interview, the dotting father said, "I have been producing all of my films with Nithin because I can flex the budget and ensure best output for him. We will do all that we can to give him the best".
This speaks volumes about their beautiful relationship.
Nithin and Sudhakar Reddy recently distributed Kamal Hasaan's Vikram in Telugu and bagged a big hit. Sudhakar Reddy is producing Nithin's August release, Macherla Niyojakavargam and a film with Surender Reddy's direction.