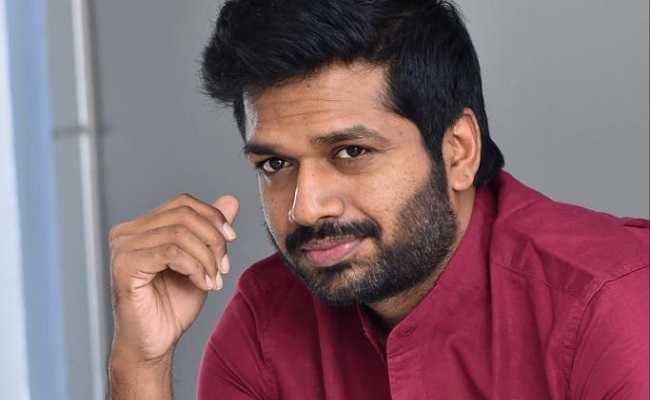 Director Anil Ravipudi who delivered only blockbusters in his career is venturing into the OTT realm with a comedy program called "Comedy Stock Exchange" for Aha.
Anil Ravipudi in his exclusive interview with greatandhra.com on the special occasion of his birthday reveals he initially was hesitant to do the show since his main focus is doing films and moreover, he didn't have enough time for all these things.
"I initially was reluctant to do the show. But I accepted it, after hearing the concept. I liked the stand-up comedy concept. I always have respect for those who do comedy.
Since Gopichand Malineni's film's shoot is happening, my movie got delayed by a month. I thought besides wasting one month's time, I chose to do the show."
The director informs he might have got inspired by Nandamuri Balakrishna in doing the show.
"Though Balakrishna is a star, he got involved completely and is mingling like a kid with the guests."
About his film with Balakrishna tentatively titled NBK108, he says plans are on to start the first schedule of the movie from December 8th.
"Pre-production works are underway right now for the movie."
The team has locked the main artists for the movie and they will finalize the rest of the cast soon.
"NBK108 is going to be something special in my career. I took it as a challenge and has been taking extra care."
The director affirms his style of making films is different from Balakrishna's style of movies.
"I focussed mainly on how to blend Balakrishna's strengths into a film of my mark. It's an honest story. It will have emotions, action, and powerful dialogues. However, comedy generates through situations."
Anil Ravipudi says he also wish to follow the trend of making devotional films, but not immediately.
"I will definitely do a devotional film on a grand scale. But it may happen, only after 2 to 3 years."
Watch the full interview here: