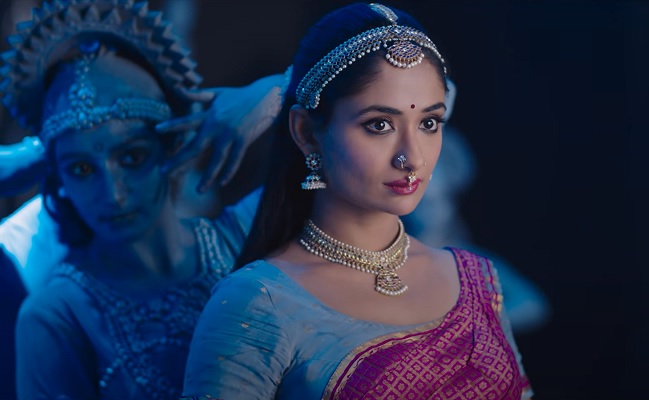 The teaser of Sandhya Raju's debut Telugu film Natyam is out and it is unveiled by young tiger NTR.
It's been a long since Tollywood witnessed a film based on classical dance and Natyam is a thirst-quenching one for dance lovers.
Natyam teaser begins with a Guru enlightening his student how performing dance and telling a story are same.
"Generally we listen to a story but if the same story is shown through dance it is called Natyam. Natyam means to tell a story through dance beautifully," says he.
When he tells to narrate Kadhambari's story, Sandhya Raju makes her entry as a classical dancer.
Kamal Kamaraju is her dance partner, wherein Rohit Behal is shown as her boyfriend.
The visuals mostly highlight the dancing skills of Sandhya Raju.
Her elegance and facial expressions are mesmerizing.
Shravan Bharadwaj proves why he is the right choice for the film with his music for the teaser.
Director Revanth Korukonda who is also writer, cinematographer and editor of the film cut the teaser appealingly.
The makers have announced to release the film soon.